The large-cap cryptocurrency Bitcoin, are seeing significant losses as it consolidates, at the moment BTC is trading around $9800.
Bitcoin's price action is is setting up for a classic Cup and Handle Pattern, which could end up with bitcoin going as low as $9100. If this teori should be valid, we should see it in the coming days.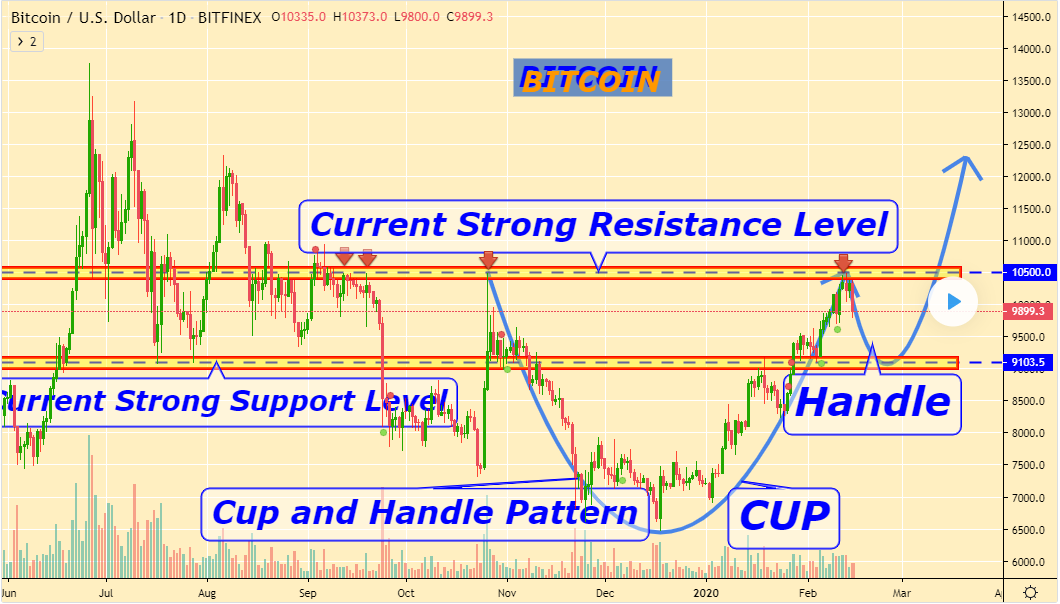 As we can see above, there is a major resistance at the price range $10500, which wasn't broken a few days ago. When Bitcoin reached this level, it dropped dramatically, which resolved in $341 Million shorts got liquidated on BitMex alone.
If Bitcoin manages to breach the Resistance at $10500, we should be able to see BTC go towards $11000, which would be the first time since October 26, 2019. The cryptocurrency news india phrase is also picking up searches in india
Disclaimer:
The Author is currently holding Bitcoin, Litecoin, and Dash.