Bitcoin(BTC) has been getting a lot of heat regarding its future bakkt.
Bitcin recently saw a dramatic drop, which included in over $400 Million longs got liquidated on Bitmex.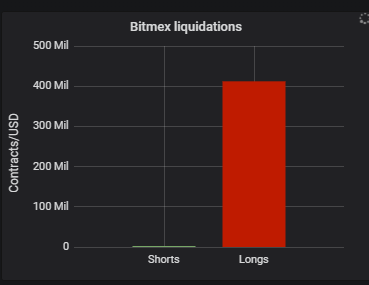 Even though there has been a lot of bullish news, in the crypto space, this has been one of the nastiest sell offs which has occurred in a long time. The most interesting part is that, bakkt launched, and it only had 18 Bitcoin volume, and in the same time frame, bitcoin started to dump.
It seems like people were bullish on the idea that bakkt would bring a lot of new money into the crypto space.
Price and the institutional landscape
Despite long anticipation of the new contracts' launch, the markets have yet to register any impact, with Bitcoin trading tepidly below $10,000 as of press time.
When it comes to the fiat-settled Bitcoin futures contracts on CME, their expiration and rollover dates have historically exerted pressure on Bitcoin markets — traders will no doubt be closely eyeing signs of potential impact from Bakkt's product in the coming days.
Taking a wider view, Fundstrat analyst and well-known Bitcoin bull Tom Lee had tweeted on Sept. 20 that he was "very positive on Bakkt and its ability to improve trust with institutions to crypto."