Could XRP defend its price action, and rise back to $0.30? Here is my view on how it could look if the current support level holds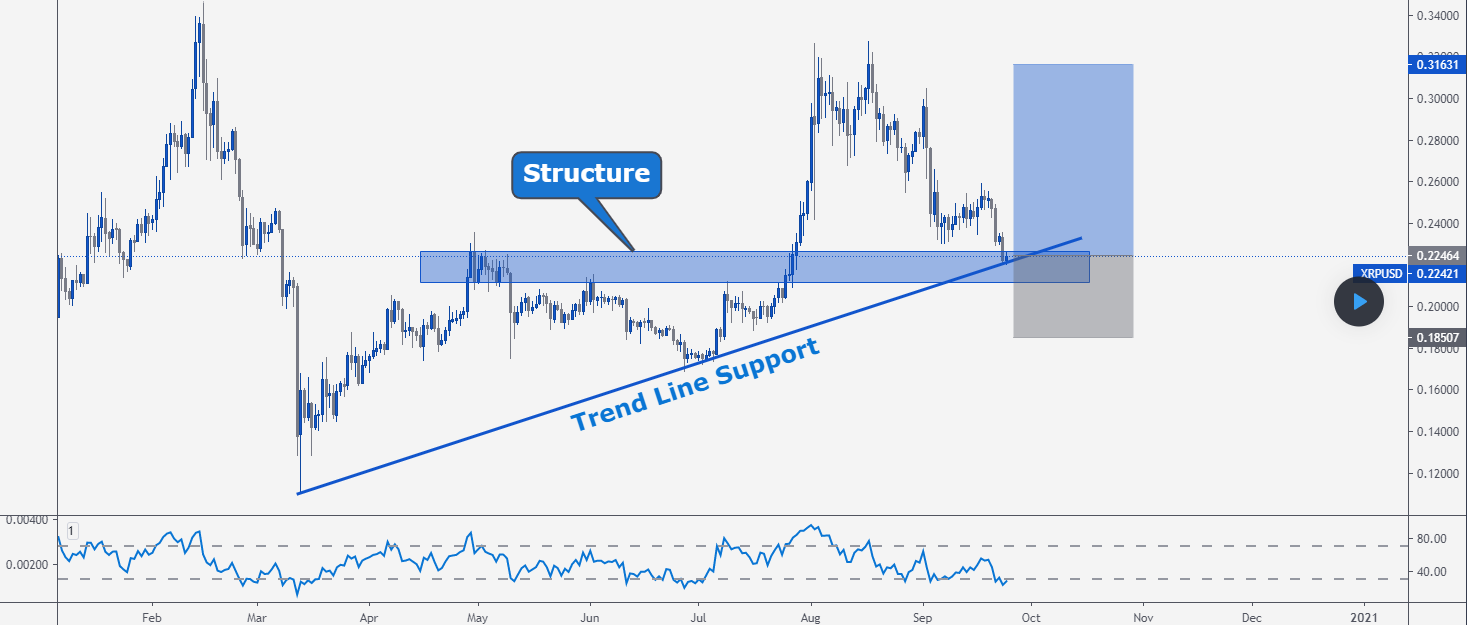 Waiting for confirmation on this simple but powerful trading setup which could run 40% if it comes
as showing on the chart, I have trend line support into structure level also 0.22 number.
It is crucial that the support holds, otherwise XRP might see a price decrease down to around $0.18.
If you are looking to have some action on XRP. I would recommend buying in this support zone, and place a fairly tight Stop-Loss.
The upswing would yield massive profits.
Disclaimer: The author is holding XRP at this press time